KPI Results
2017-18
Result
2018-19 Result
2019-20 Target
2019-20 Result
Productivity
The total operating cost per instrument flight rules (IFR) flight hour ($/hour)
$325
$332
$347
$367
Analysis
Our cost per instrument flight rules (IFR) flight hour is unfavourable to target, driven by the significant reduction in air traffic from March 2020 due to the COVID-19 pandemic. The cost reductions in the last quarter of $30m (3 per cent) could not match the steep reduction in IFR flight hours of 0.4m hours (17 per cent).
Our performance prior to March 2020 was favourable to target, with an average cost of $339 per IFR hour.
Our performance against this indicator demonstrates we continue to strive to be valued and accountable, and efficient and commercial.
2019-20 Monthly Cost Per IFR Flight Hour Trend ($)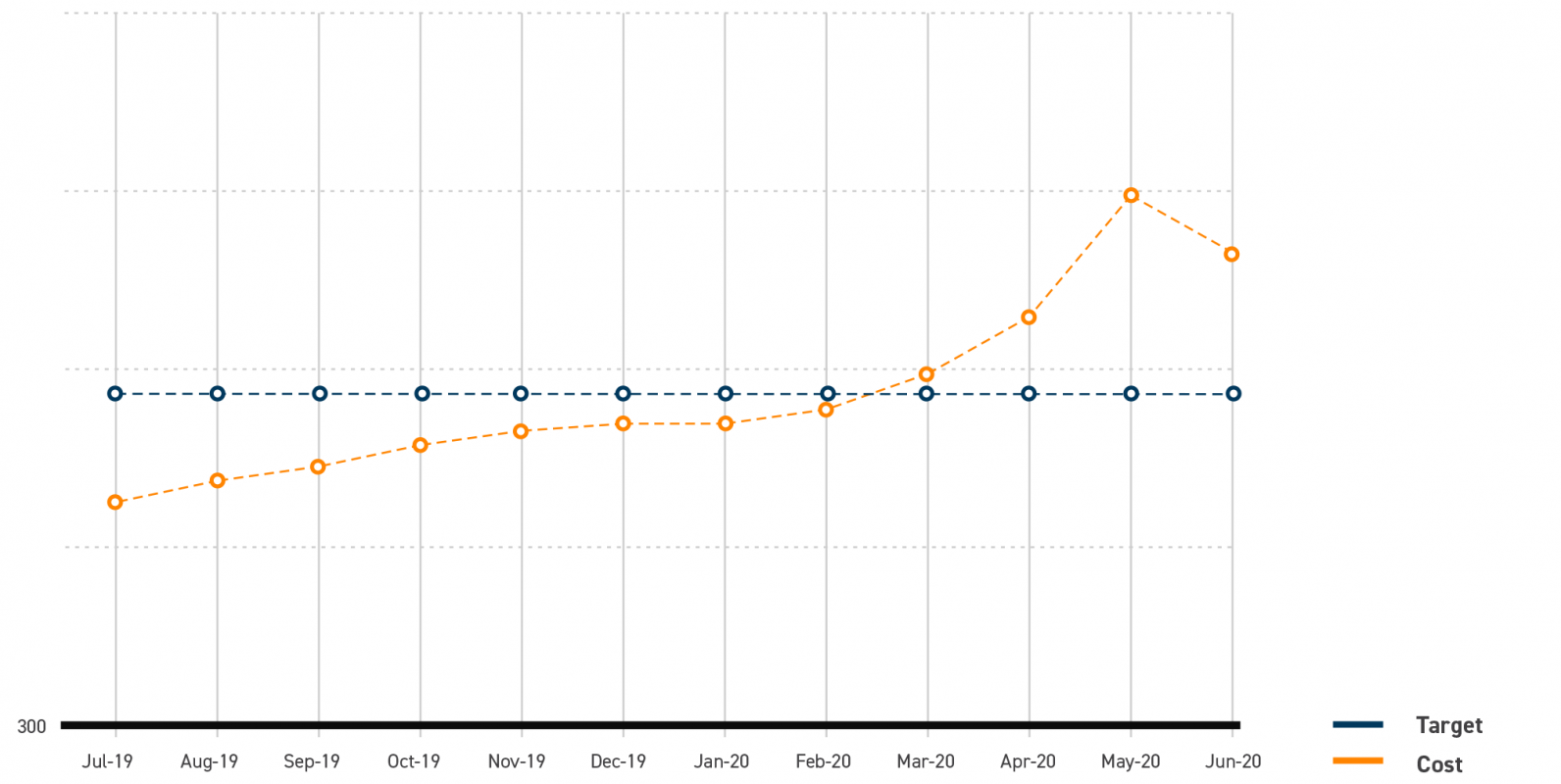 Achievements
Implemented a program of rigorous cost savings in response to the financial impacts of the COVID-19 pandemic on the industry. The various initiatives saved us $30m in the final quarter of the year and will remain in place for the foreseeable future, with further measures to be introduced.
Completed a digital simulation prototype of our air traffic network, which will improve the overall efficiency of the flight network when operational.
Made significant progress in the OneSKY Program, which will enhance the efficiency of our air traffic resources and improve safety outcomes in the years to come, including:

completing the preliminary design review on the Civil and Military Air Traffic Management System (CMATS) platform.
progressing construction on the Air Traffic Service Centres (ATSCs) in Brisbane and Melbourne.